Agrimondo was founded in 2007 in Romania due to the special interest of well-known companies active in the eco-feed and eco-food sector in order to obtain the most direct raw materials in the field. One of the most important founding members of a large German agricultural cooperative was the market leader in organic food production (www.gs-agri.de)
At first, the Agrimondo office was established in the city of Braila, a strategic city with direct access to the Danube River. Braila is also the headquarters of the first European Cereals Exchange.
Designing trade routes as short as possible and maintaining permanent contact with farmers has always been an issue on our agenda.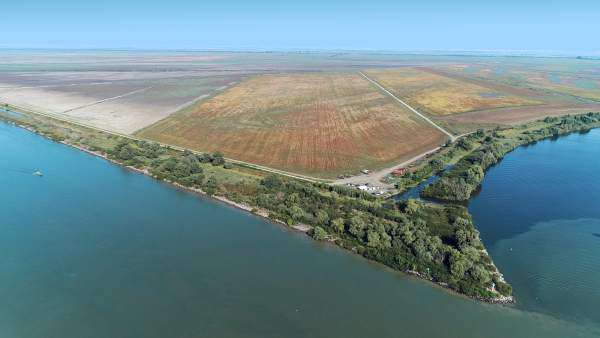 The next step was to rent validated, certified silos to store the collected grain.
In 2014, our headquarters moved to Tulcea – the city considered the gateway to the Danube Delta.
In the same year, DOC Delta Organic Crops is established under the umbrella of which both organic farming and the whole process of collecting, storing and trading with cereals were grouped by purchasing 3 more farms and establishing Agrimondo.
Currently, DOC operates with a team of 35 employees.
Management and sustainable development is the main objective of the Group.
The collegial work atmosphere, high social and safety standards, as well as respectful treatment of our environment is a basic principle to which we refer daily in our work.
Agrimondo continues to be at the helm of the business in the sales and trade segment.
A professional and highly motivated team will be at your disposal for all the information in the field and your questions, in common commercial languages, would be: German – English – French – Spanish – Italian – Romanian.